Did you recently find out that you need to take the Wonderlic test as a part of a job application? If so, you'll likely want to learn some tips before taking the test. We'll share some helpful Wonderlic test tips to help you pass the test.
The Wonderlic test is the most widely used pre-employment cognitive aptitude test administered to job applicants in the world. Companies hire Wonderlic Inc. to supply them with official Wonderlic tests that are given to potential employees, and Wonderlic then supplies the companies with data on the potential of their applicants.
Here are ten Wonderlic test tips you should know about the Wonderlic before sitting down and taking the test.
Wonderlic Test Tips:
Here are common questions people ask and tips on how to pass the Wonderlic test:
What is a good score on the Wonderlic? The average Wonderlic test score is usually 20 to 21, which is equivalent to an IQ of 100.

The Wonderlic is designed so that the average score of everyone who takes the test is 20. A Wonderlic score of 26+ is a good score and if you get a high score, it means you are best suited for the job at hand.

Can you skip questions on the Wonderlic? You can skip questions on the Wonderlic test, even on the computerized version. You will have an opportunity to go back to any skipped questions before you submit your answers at the end of the exam.
Should I guess on Wonderlic? It is important to note that you are not penalized for wrong answers, so you should never leave any answers blank. That's why you should skip questions you aren't sure about and go back to them at the end and make an educated guess.
Can you use a calculator on Wonderlic? Unfortunately, calculators are not allowed on the Wonderlic test. All questions are designed to be solved without the need for a calculator.
1. The Wonderlic is Short
The Wonderlic test is a 50 question test that must be completed within 12 minutes. Before you know it, the test is over and your score is locked in.
The shortness of the test makes it ideal for employers to use on job applicants – the results can be used to compare to other job applicants and employees currently in their company, and employers don't need to ask job applicants to spend a significant amount of time taking the test.
There are some versions of the Wonderlic of 30 questions in 8 minutes, but the vast majority of people take the 50 questions in a 12-minute version.
2. The Average Score is 20
A Wonderlic score is calculated by the number of questions answered correctly. So, if you answer 30 out of 50 questions correctly, your Wonderlic score is 30.
If you take a shorter 30 question version of the Wonderlic, your score is calculated based on the 50 question standard. So if you answered 18 out of 30 questions correctly, your Wonderlic score would be calculated as 30: (18/30) x 50 = 30
The Wonderlic is designed so that the average score of everyone who takes the test is 20. This allows the test administrators to calculate standard deviations and percentiles of the test takers.
An average score of 20 might sound like a low number – after all, that is only 40% of all questions answered correctly. However, the test is particularly tough because of two key factors: the difficulty of the questions and the time limit.
3. The Questions are Challenging
Questions on the Wonderlic consist of a mix of questions from many different topics including but not limited to arithmetic reasoning, paragraph comprehension, word matching, verbal recognition, geometric problem solving, deductive reasoning, pattern recognition, and general knowledge questions.
If you struggle with a particular type of question, it may be a good idea to look up sample questions and practice them. For example, you can find many free sample questions by just doing a search for "math paragraph problems".
4. You Have 14 Seconds Per Question
Most people who take the Wonderlic test for the first time feel rushed throughout the test. That is because you are intentionally given a short amount of time to solve complex questions.
12 minutes divided by 50 questions equals 14.4 seconds per question. By the time you finish reading the question and the answers provided, you only have a few seconds remaining to answer the question.
When most people "fail" the Wonderlic, it's because they run out of time – not because they don't know the answers to the questions.
5. You Should Answer As Many Questions as Possible
Unlike some standardized tests like the ACTs or AP Exams, you are not penalized for answering questions incorrectly. You should answer every single question on the test – no matter what. Even if you are left with 30 seconds on the clock and have 20 questions to go, it's time to start guessing!
Knowing that it is difficult to answer every single question without guessing, you should try to only focus on questions that you know you can answer correctly. If you come across a particularly tough question, it is best to take your best guess and move on.
6. Practice tests help you prepare
The best way to get ready for an upcoming Wonderlic test is by taking as many free Wonderlic tests as you can. You can typically find free online sample versions of the test by doing Google searches.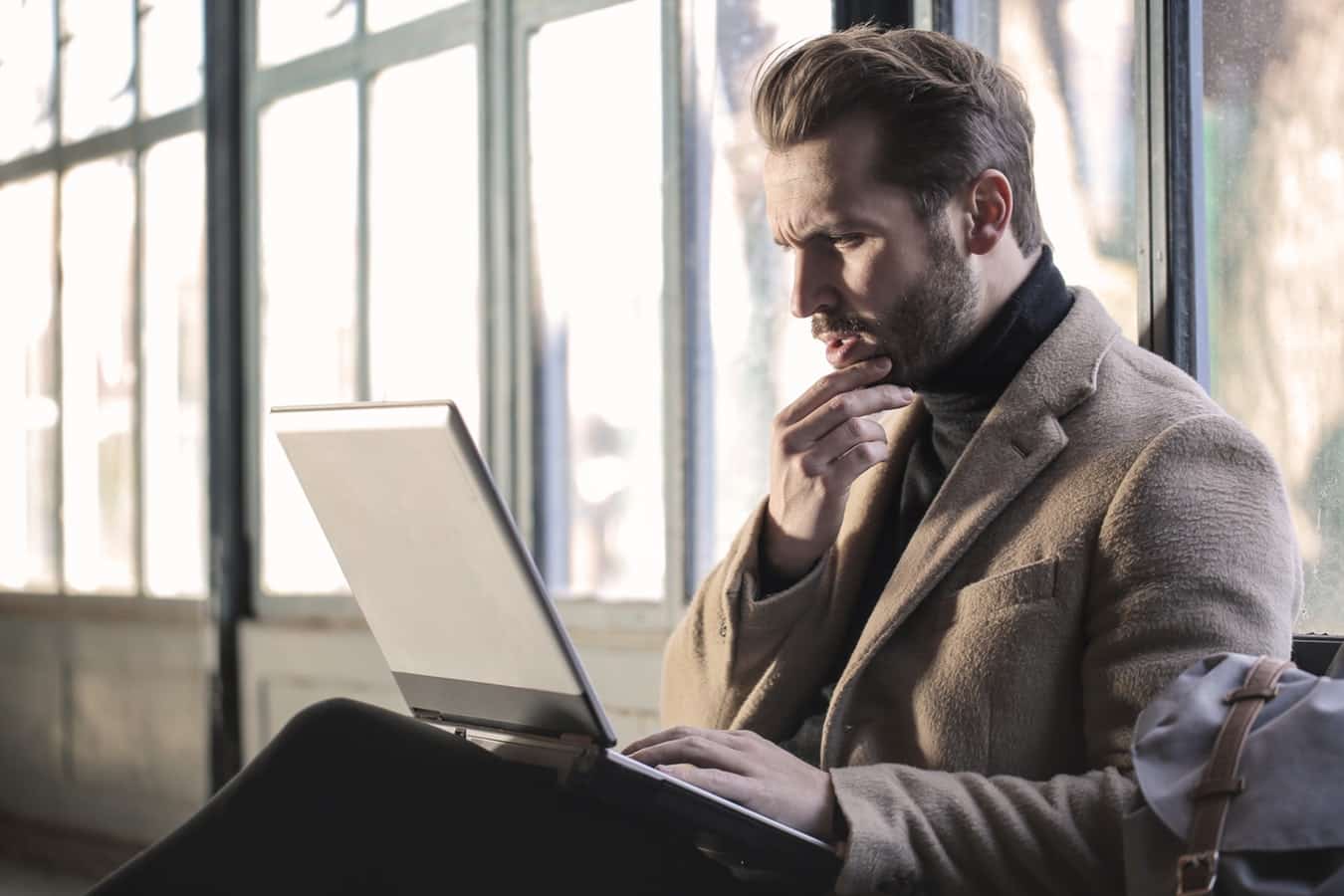 Taking practice tests has two big advantages:
Get a sense for the questions

Get used to the time limit
While sample tests will not provide the exact questions found on an official Wonderlic test, you can get an idea of all the different types of questions asked – that way you won't be surprised while taking the real test and waste precious seconds figuring out how to process information in the questions.
The time limit is by far the factor that most test takers struggle with. Make sure that your practice test has a built-in timer – if not, use your phone or some other device to time yourself. Taking timed practice tests will help you develop a mental clock in your head so you know if you are running ahead or behind of the time limit.
7. You Cannot Use a Calculator
Calculators are also not allowed on the Wonderlic test. You are allowed to use paper and a pencil while taking the test to help figure out math problems.
The Wonderlic test is supervised, and the test administrators are expected to know that calculators are not allowed on the test.
When going through practice tests, do not use a calculator. You do not want to start relying on something that you won't be able to use on the official test.
8. There is no official "Good Score"
Sure, getting a better score than the 20 average is generally a good thing, but the quality of a Wonderlic score is compared to the type of job that you are applying for.
The average Wonderlic score of a janitor is going to be different than the average score of a neurosurgeon.
You should also neither be overly confident or discouraged based on your first practice test results. Try to focus less on an ideal score that you want to meet and more upon gradually improving your Wonderlic scores by taking additional practice tests or online courses to help.
9. You Won't See Your Results
Unless your hiring manager decides to show you once you get the job, you won't be given any indication of how well you did once you complete the test.
The HR staff or hiring manager will get a report from Wonderlic on your performance and will make a do not hire, hire with caution, or definitely pursue recommendation.
It should be noted that Wonderlic test results are one of the many factors that companies look at when evaluating candidates. Even if you ace the test, it definitely does not guarantee that you will get the job. For most companies, they consider test results as a pass or fail.
10. Confidence is Key
The Wonderlic lasts a very short amount of time, and it is easy to become quickly discouraged by the difficulty of the questions and the short time limit.
Only 0.2% of people who take the Wonderlic test finish the test without guessing. That's 1 out of 500 people! Remember, no one answers all the questions on the test correctly, and everyone will feel rushed while taking the test. Try not to panic, stay focused, and stay confident!
Best of luck on the test and if you are stressing out, check here for some tips on ways to beat stress.
Want free money?
Robinhood is a free investing app for your phone. I really mean free all around – free to join and they don't charge any fees to buy or sell the stock. You can get a share of stock like Apple, Ford, or Sprint for free when you join through this link. The value of the free share may be anywhere between $2.50 and $200 and fluctuates based on market movements. You've got nothing to lose.